Life in the Hollywood Hills is just about as glamorous and luxurious as it gets, not only in the Greater Los Angeles area but arguably worldwide. The expansive spaces and endless views make properties here some of the most valuable in the country. While you've enjoyed your time overlooking Los Angeles while maintaining tranquil seclusion up in the Hills, sometimes a change is needed, and for those looking to sell their palatial estates in the area, now could not be a better time.
Being centrally located in the city of Los Angeles sells itself, and the added natural privacy provided while still being accessible to areas like Studio City, West Hollywood, Los Feliz, and more gives prospective property sellers an arm and a leg up on competition elsewhere in the city. That just leaves your home itself to stage, furnish, and show to attract a hungry market.
Thankfully, you don't need to go it alone when preparing your house for sale. The expert real estate team of
Peter and Cindy Lorimer
at the Corcoran Global Living Group has the experience and network to maximize your luxury home sale in the
Hollywood Hills
homebuying frenzy. They'll guide you through the arduous selling process from stage to close and every step in between. Today let's look at how to punctually prepare your prime Hollywood real estate for a substantial sale.
Give your lawn a mow and manicure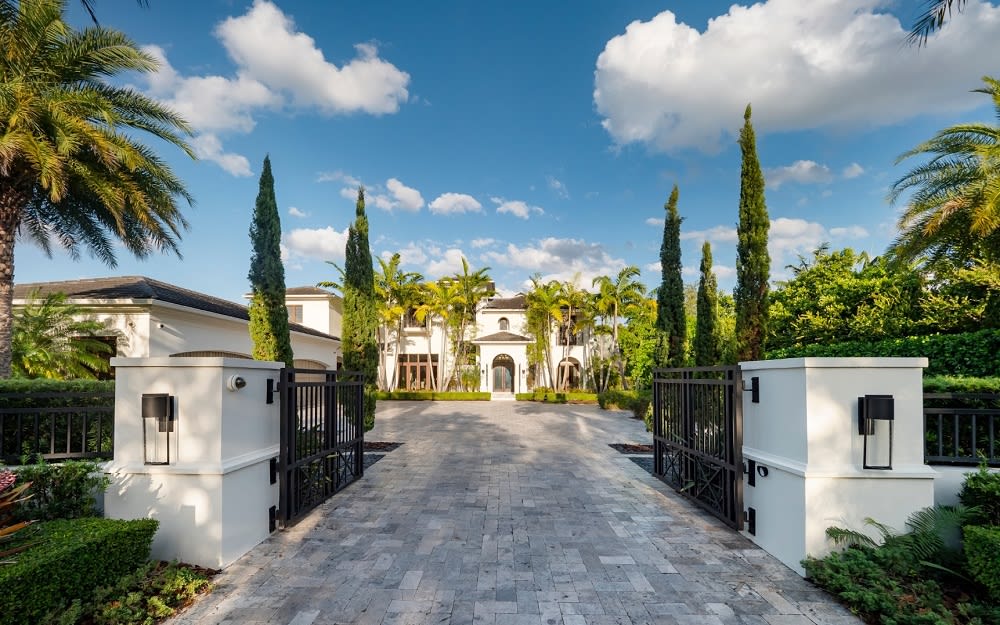 The exterior of your home is just as if not more important than the interior of your abode in terms of initial attraction. Prospective homebuyers saunter up and down sidewalks looking diligently at endless property options, which means you need to stand out from a distance. Curb appeal is king, so before you prepare your interior, spruce up your lawn, drive, and façade.

Feed and water your lawn for a lush, green spread and mow in a cross-stitch pattern for an expert landscape. Prune foliage accordingly and fix driveway cracks or repave your entry entirely if needed. If your exterior paint job is stale, revitalize it with a fresh coat in a neutral color for maximum aesthetic pleasure.
Stimulate the senses
While more subtle than any visual improvement you'll make, take measures to stimulate a home seeker's sense of smell with a bit of incense or fragrant flower placement at the entryway to get two senses on your side. Grocery stores use a similar tactic to get shoppers in by greeting them with pastries and flowers at entrances, an ingenious marketing tactic applicable to home staging as much as food shopping.
Make your home a house
You may love heartwarming family photos or vintage band poster collections displayed around your home, but your prospective buyers may not. Remove any and all personal items that may insinuate that a buyer is not actually, in fact, in their home. Though it isn't theirs yet, a blank canvas to let one's imagination run wild is a far more effective selling point than your 1966 Malibu Surf Contest artwork. Make your house as generic as possible to relate to the highest number of home seekers.
Set a sophisticated tone with professional staging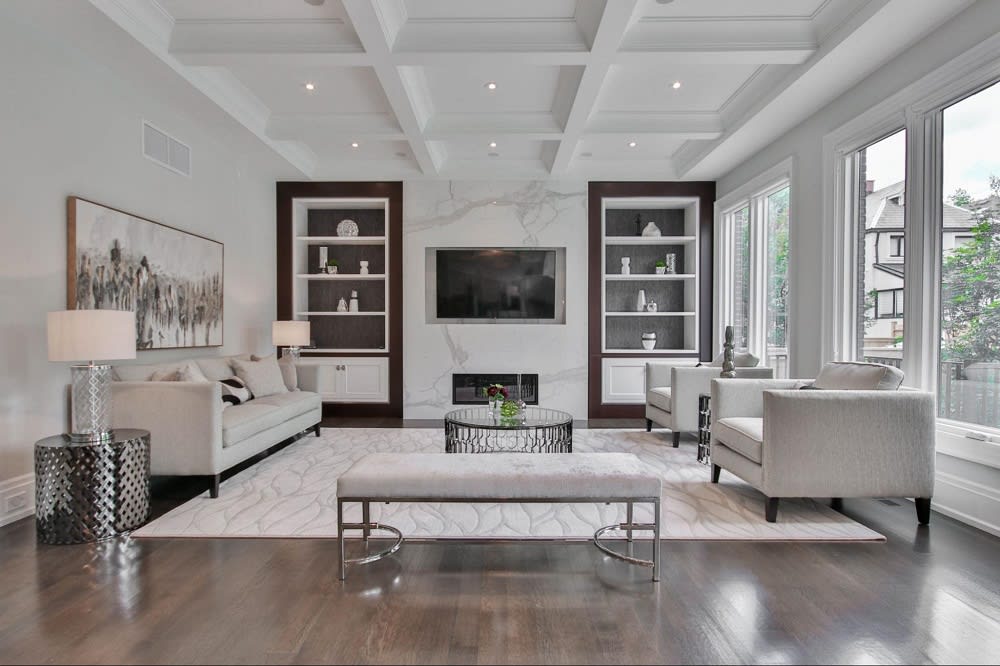 Once you've decluttered and deep-cleaned your home, you're ready to introduce the artistic angle of preparation. While many may opt for do-it-yourself staging, the best option is always hiring a professional stager to get the most out of your beautiful space in an elite community such as the Hollywood Hills. Stagers may suggest a myriad of improvements, from replacing cabinetry and adding a fresh coat of paint to bringing in sleek furniture and modern accouterments, all situated to make your home as sellable as possible. On average, homes will sell 88 percent faster and for 20 percent over the listed price when a house is staged versus when it isn't, so let's follow the numbers here and maximize your potential with a professional touch.
Feature your fantastic views
Luckily for you, there's a secret selling weapon of your home native to most properties in the Hollywood Hills that could swing a sale drastically in your favor. Those dramatic views of Sunset Boulevard and the rest of LA County down below sell spaces like nothing else, and you should be featuring your panoramas as openly as possible in your home. Draw home seekers to windowed views by arranging living room furniture around those areas in the home, allowing prospective buyers a vast vista over the city from their potential kingdom.
Let there be light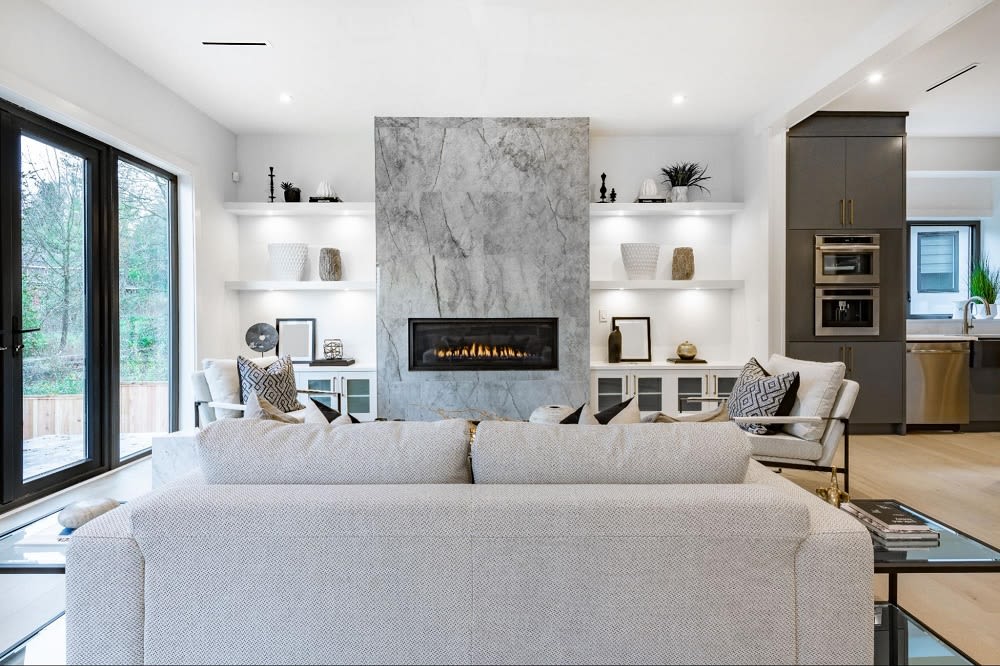 Attraction to natural light is in our human nature, so make sure you've opened your home to all gateways for those precious photons. Make sure all windows, sliding doors, and skylights are cleaned and wiped spotless on the inside and out. Replace old lampshades and curtains with new fluorescent replacements, and even shop around for lightbulbs with a higher wattage to brighten your spaces.
Improve your kitchen to a Bobby Flay-level galley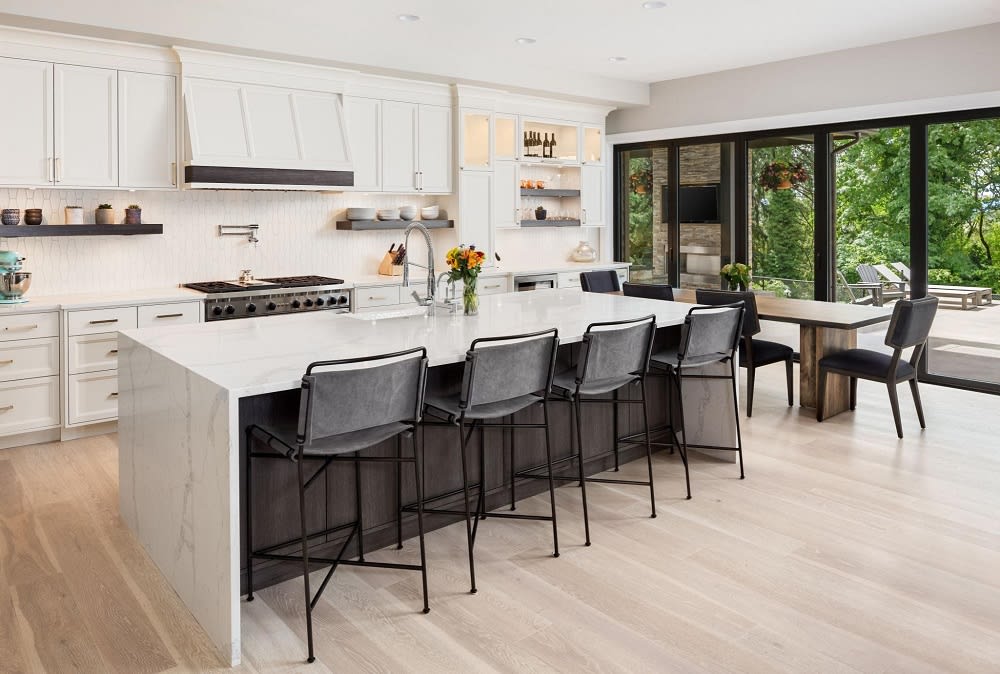 Every room in your home is as important as the next when it comes to prepping and staging them to perfection. Unless we're talking about the kitchen, which happens to be as important as every other room in your home combined when we're looking at what makes or breaks a home sale. Real estate experts like Peter and Cindy Lorimer stress the fact that selling your kitchen is just this important for its daily utility and accessibility allowing residents to put the food they want to make on the table.

Designers and agents estimate that you'll make back at least 85 percent of what you've invested into improving your kitchen, where the decision to leave it as it could cost you $10,000 or more on your sale if it's outdated and or malfunctioning. Replace old appliances with sleek new modernized alternatives and invest in marble or granite countertops for a preferred cooking experience and a higher price tag at the point of sale.
Partner with the best real estate team in the area
To net the best deal possible, you'll need the best team on the market. You'll need decades of experience, a keen eye for detail, and an impactful network of buyers and sellers on this team, qualities truly embodied by the
Peter and Cindy Lorimer Real Estate Team
. The two work tirelessly, earning client-given monikers like "strategic genius'" and testimonials as being "a pleasure from start to end" to work with.
Contact the Lorimer Team today
for the best tandem in the Hollywood Hills real estate game.