Are you looking to invest in one of the best luxury markets in the United States? Beverly Hills real estate continues to be an incredibly strong investment for anyone looking to tap into the luxury market. Long-term investors can rest assured that high demand, increasing home values over time, and low-interest rates will continue to make Beverly Hills houses peak luxury investments well into 2022 and beyond.


If you're hoping to purchase a piece of Beverly Hills real estate, you likely know that it's a very competitive market made even more so due to high demand following the pandemic. As the pandemic panic buying begins to ease and more Beverly Hills houses are up for sale, supply will increase. You're in luck if you're looking to invest in the area in 2022. Here are a few reasons why real estate in Beverly Hills is still a solid investment.
Preferences are changing
Before the pandemic, rentals were king in many areas of the country. Those working in many luxury areas were able to rent a home near work that allowed them to travel frequently and move easily when they needed to. However, the lockdowns caused as a result of the pandemic coupled with the rise of remote working have caused a huge shift in the way we live and work.


Today, people are looking for some solid ground and a place that's all their own. Beverly Hills real estate has seen a shift from a culture of renting to one of buying and investing in a home for the long haul. However, the rise of short-term rentals also makes this an attractive option as luxury buyers now have the ability to rent out their homes if they need to travel for an extended period of time. This also allows those who may be unable to buy into the luxury market in Beverly Hills to rent a home that meets their needs while in the area for work or pleasure.
Home values are increasing
Housing prices have seen quite a surge in 2021 and early 2022 all over the country. While this may seem like a negative if you are looking to purchase, it's far from that. A
Forbes
piece titled "A Record-Breaking Year For Southern California Luxury Real Estate Sets The Stage for 2022," argues that home prices will continue to rise well into the second and third quarter of the year in Los Angeles and Beverly Hills real estate. What's more, home values traditionally do increase over time, so if you're purchasing a home with the intention of holding onto the investment for years to come, it will pay for itself over time.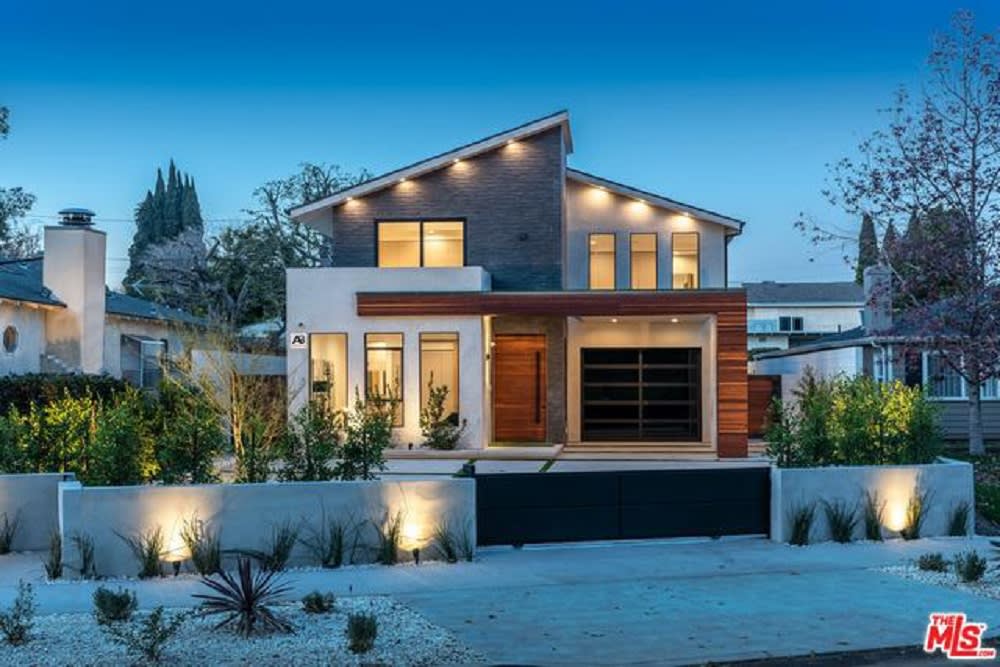 Image courtesy of Peter and Cindy Lorimer
Real estate remains a solid long-term investment
"Investing in real estate is a great idea if you are in it for the long haul, not a quick return," argues Bethenny Frankel to
CNBC
. While some purchase homes with the intention of flipping and selling them, this isn't as common with Beverly Hills homes as the price for the land alone can be a deterrent to this kind of scramble for fast cash. However, those hoping to purchase a home with the intention of living in the home or renting it out are more than likely going to see returns over time, and Beverly Hills real estate is no exception.
Beverly Hills homes are always in high demand and can offer great returns. Some may even argue that over time, real estate investing, especially in luxury markets, can generate higher yield returns than stock market investing. There isn't a fool-proof system for determining this because of the many factors of real estate investing, such as tax breaks, appreciation, rental income potential, and leverage. However, the team at
Million Acres
argues that a simple look at the S&P 500 stock index versus that of a real estate mutual fund over time can give potential investors a good indication of the potential returns over time.
Beverly Hills is a peak luxury market
Beverly Hills is one of the most well-known luxury markets in the world. Investing in luxury markets is always a good idea as there will continue to be demand. Simply put, Beverly Hills has staying power, and the popularity of the area isn't likely to wane anytime soon.
Demand remains high in Beverly Hills
Demand for Beverly Hills homes is the highest it has been since before the market crash. Those who have traded in suits and dress shoes for sweats and sneakers are looking to purchase a home that fits their needs and accommodates the new ways in which we live and work. As well, the supply of available homes in the area is low.


Not only is the demand for home buying high, but so is the demand for rentals in the area. Those who do own Beverly Hills houses have the added bonus of being able to easily rent out their home either short-term or long-term. Purchasing a home in Beverly Hills is a great investment if your goal is to use the property as a short-term rental. Short-term rental sites such as Airbnb or VRBO make finding renters easy. As well, a cleaning and management company can take care of the day-to-day while your home is generating income.
Interest rates are low
Interest rates for mortgages in the United States have remained historically low for a number of years. However, it's not certain that these rates will last forever. If you're considering a Beverly Hills real estate purchase, now might be a great time to take advantage of those low interest rates.
Ready to invest in Beverly Hills real estate?
If you're hoping to invest in the Beverly Hills real estate market, you've come to the right place.
Peter and Cindy Lorimer
have years of experience working with both traditional home buyers and investors in Beverly Hills. We will help you find an investment property that ticks all the boxes.
Contact The Lorimers today
.