In Beverly Hills, interior design can seem like a daunting undertaking. Many property owners aren't sure where to start; they just know that it is time for a home furnishings facelift.
If your
Beverly Hills real estate
is calling out to be refreshed, these seven tips will add character, comfort, and style to your abode, bringing joy every time you walk into your home.
Use texture in your kitchen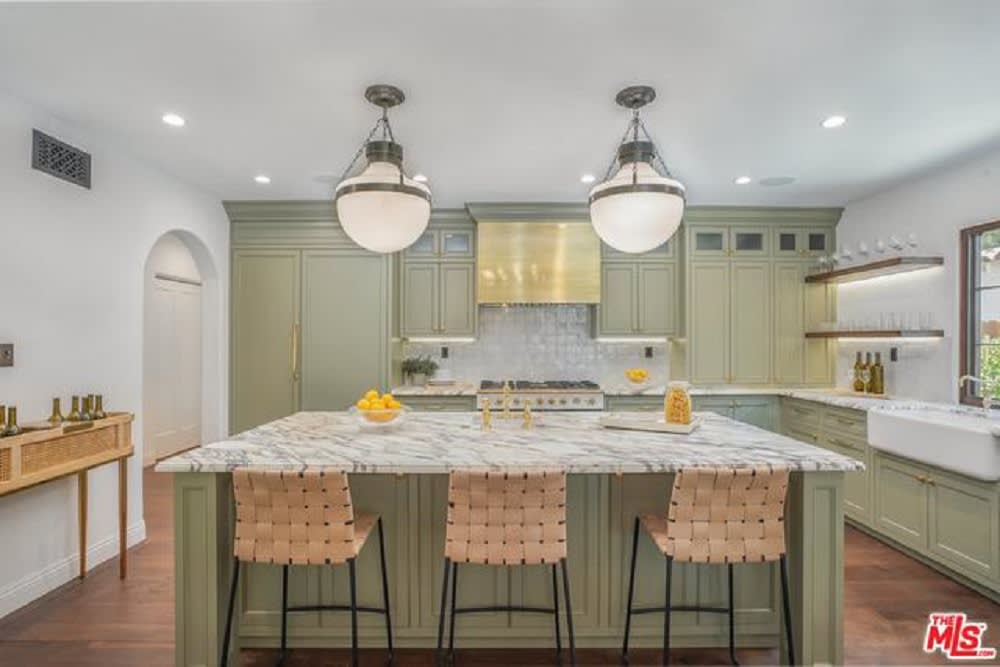 All-white kitchens are a staple for many Beverly Hills homes, but if not properly done, they can end up looking and feeling more sterile than timeless. Many consider the kitchen to be the heart of their home. As such, it should have a warm, inviting presence. Consider using texture to achieve this in a white or otherwise monotone kitchen.
You can add texture to your kitchen by laying mosaic, tactile, or decorative tile for your backsplash, utilizing woven chairs, adding thoughtful door knobs or pulls, and using natural textiles to decorate walls, seating, or the sides of kitchen islands. A vintage-style or patterned kitchen rug can also add rougher texture and visual weight to give your Beverly Hills real estate additional charm, interest, and personality.
Don't be afraid of multiple rugs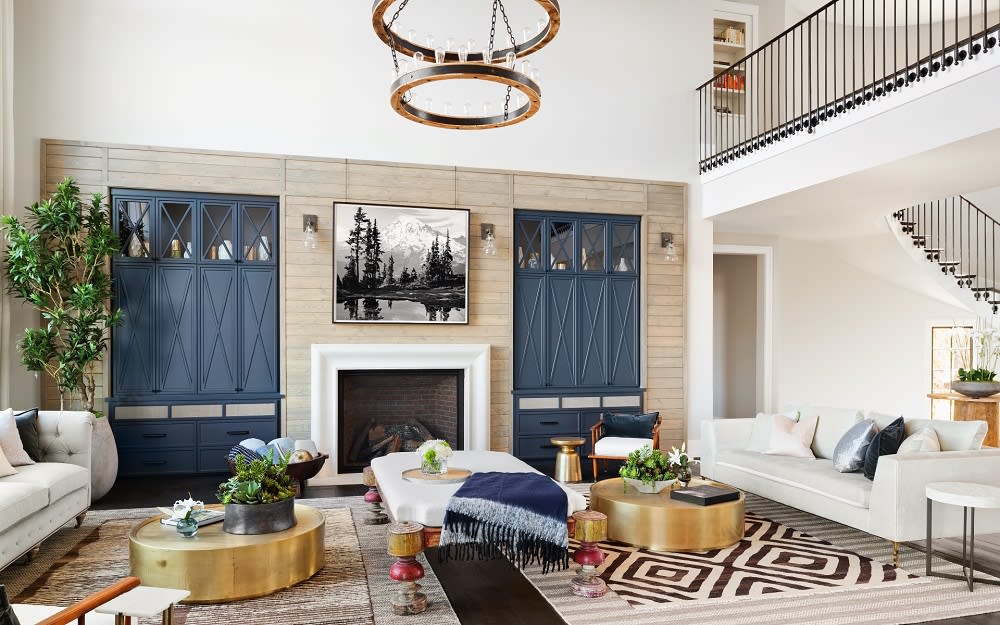 The ample spaciousness of many luxury Beverly Hills homes makes them feel airy and palatial. Large master bedrooms and living rooms with high ceilings can be a blessing and a curse. On the one hand, this spaciousness provides a liberal canvas for all your interior decorating imaginings. On the other hand, coming up with a cohesive design that feels like home can be challenging.
If you're struggling to cultivate a cozy bedroom feel in an ample master space, for example, one tip is to consider using or layering
multiple rugs
of a single color and texture together, one after the other, to define a space. With so much floor space, having only one rug under a bed or chair will not make the room feel balanced.
A row of multiple, smaller-sized neutral rugs will create a space that is more defined and feels warmer and cozier. As an added benefit, if the design bug bites again, having several smaller rugs to replace can also be more manageable and offer more flexibility than replacing one oversized rug.
Create defined living spaces with art
Much of the more modern
Beverly Hills real estate
on the market now embraces open floor plans. Gone are the days of having walls that define your living room, dining room, and kitchen. This can be great for many Beverly Hills homes, as it truly makes the most of their space. However, it can be hard to
define
spaces while still having a coherent home design feel.
Decorating with wall and
statement art
can be a practical and tasteful way of tying undefined spaces in your home together. Distinct statement pieces in each room can help define the spaces and bring a pop of unique character to each area. Art pieces are usually easy to install and easy to redo should you want to get in different elements in the future.
Color is making a comeback
More than ever, families and individuals are spending increasing amounts of time working and schooling from home, in addition to living in them. This new normal has influenced the direction of interior design.
Color is making a comeback
in a big way, setting a literal and metaphorical tone for the future in many Beverly Hills homes. Some current colorful trends include inspiring optimism through bold colors and combinations such as vintage yellows with greens or reds and oranges; combining pinks and oranges for a soothing yet vivid look; unexpected color combinations such as pale orange with green; bold blues or turquoise shades against white or light blue hues for calming, and earthy tans and browns to bring groundedness and sophistication into homes.
Yellow hues are trendy as they tend to infuse spaces with a much-needed sense of optimism and brightness. The color comeback has been a fun trend for
Beverly Hill real estate
, set against a backdrop of summery weather and vibrant luxury.
Symmetry matters
Humans are naturally inclined to seek and appreciate the
symmetry
in things. When it comes to
interior design
, symmetry creates a sense of beauty, balance, and calm. As a design element, it can also elegantly tie large spaces together.
If your Beverly Hills real estate needs visual balance, consider bringing in symmetrical wallpaper, centering balanced furniture around architectural elements such as a fireplace, or matching bedside tables and bed linens in the bedrooms.
Don't discount a vintage piece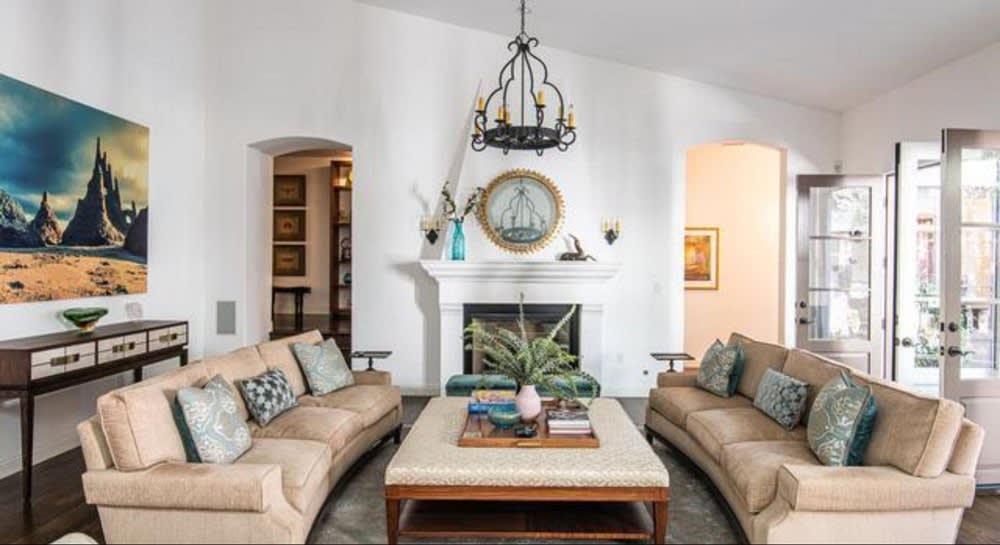 Many modern Beverly Hills homes have an interior design that is all about clean lines, glass, and an ultra-modern feel. However, there's something to be said for vintage, antique, and retro pieces. There's even more to say about the eclectic
combination
of modern alongside vintage aesthetics.
A charming vintage lamp, retro chair, or antique vase can provide contrast, intrigue, and texture to an otherwise modern space. Beverly Hills real estate owners are lucky because there is a sizable market for antiques and vintage design pieces within close proximity.
World's Finest Antiques
in Beverly Hills is a private dealer's showroom with sought-after antiques and jewelry from various time periods.
Arte Antiques
in Los Angeles is a world-renowned European and Asian antique dealer. Since 1965, they have carried upscale antique furniture, artwork, decor, objects d'art, etc. Like anything, too many vintage elements can make a space seem unbalanced, so be sure to curate your choices carefully, and your vintage picks will add depth and elegance to your home.
Look up
Not all Beverly Hills homes are blessed with high ceilings. Extending your ceilings skyward may not always be feasible, but that doesn't mean that you can't make the room feel like it has more space.
If your Beverly Hills real estate comes with traditional ceiling heights which tend to max out at nine feet choose low and horizontally elongated furniture, and maximize the area between furniture pieces and the ceiling. Long vertical drapes that extend above and below windows can help elongate walls, as can using uplighters such as high-end LED wall sconces.
A secret tip most interior design specialists won't tell you? High gloss paint on just the ceiling will help reflect light and make the space feel taller and larger overall.
Ready to check out Beverly Hills real estate?
If you're ready to find your new Beverly Hills home, contact Peter and Cindy Lorimer today.
Peter
is a former music producer, and
Cindy
is a former actress who are living their dream of making real estate buying and selling an art form all their own. Their dedication to making clients their "North Star" putting clients first and providing stellar service has garnered them press in publications such as
Ventura Blvd Magazine
and
Popsugar
and has placed them in the top tier of Beverly Hills real estate agents.